From the Painter:
My forward-looking and exploratory paintings are strongly detail-oriented and triggered by the material itself.
The work is raw, experimental, progressive and predominantly reflecting my restless creation.
The paintings are based on experiments and used materials, such as rusty metal, broken wood, minerals and industrial residues.
I love to be challenged, I am like a living laboratory, fuming with ideas and blasting with energy
My current aim is to create large size of paintings, using recovered materials; exhibition and installations.
Powered by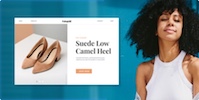 Create your own unique website with customizable templates.